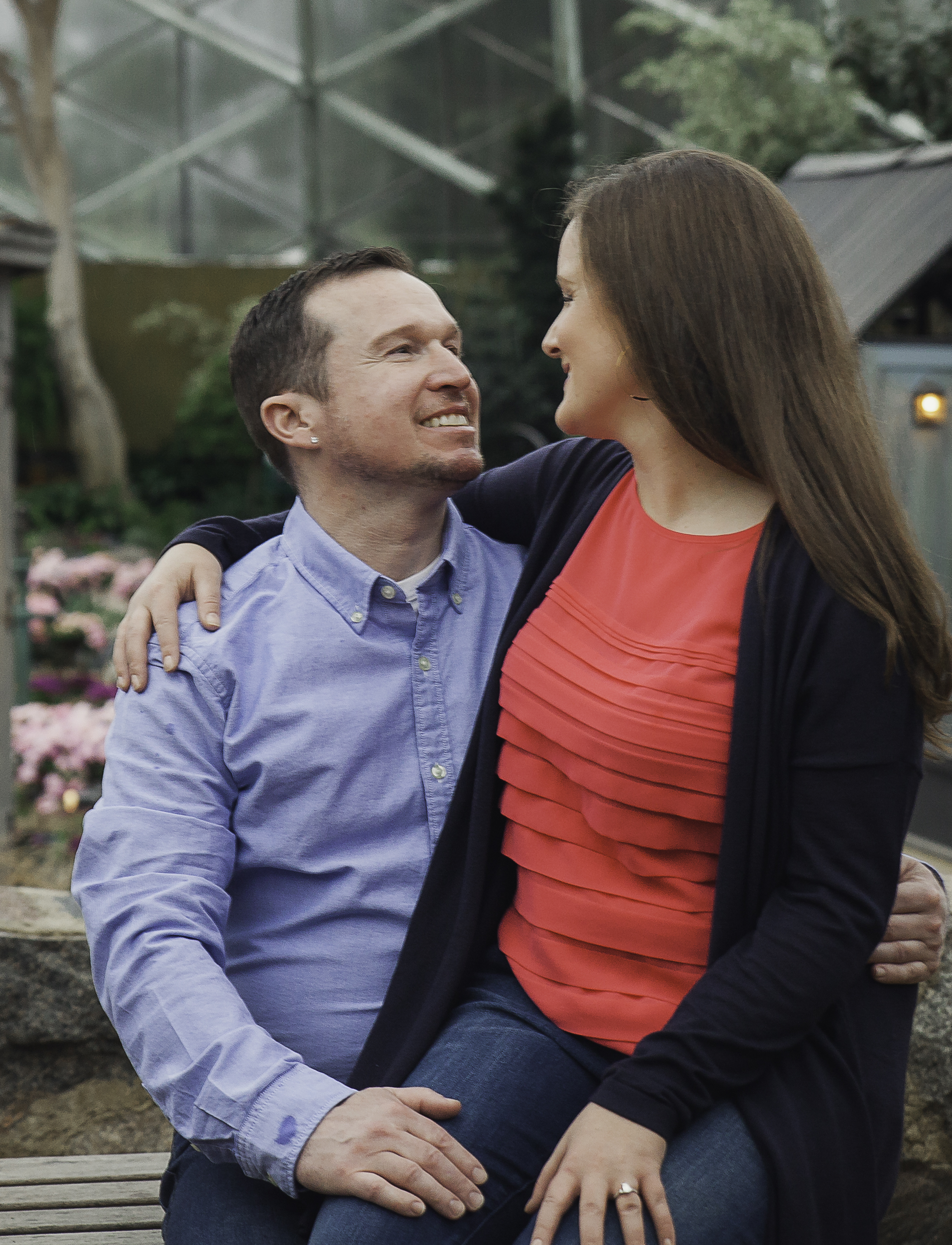 Emily Feedar, just like Nick Viall from ABC's "The Bachelor", was born and raised in Waukesha, Wisconsin. After college, Emily accepted an ICU Nursing position in Colorado. In the majestic rocky mountain state, Emily met a handsome Respiratory Therapist named Damon Engelhaupt. The two fell in love and are getting married at the Performing Arts Center in Milwaukee, Wisconsin in June 2017!
Last week, Emily and Damon came to visit family in Wisconsin and confirm wedding planning details. It was my privilege to capture their Engagement Session at the Mitchell Park Horticultural Conservatory, A.K.A. "The Domes". Outside "The Domes", the sky was gray, the wind blew and rain sprinkled the ground. Inside "The Domes", it was sunny, bright and warm. Perfect atmospheric weather for capturing these two romantically hugging, kissing, tickling and laughing together.
I think Emily and Damon are on a great start as they plan to share a new life together AND I couldn't think of a better way to spend a rainy Milwaukee day. Thank you Emily and Damon for sharing your day with me and I'm excited to capture more images like these on your Wedding Day! Cheers to you two!